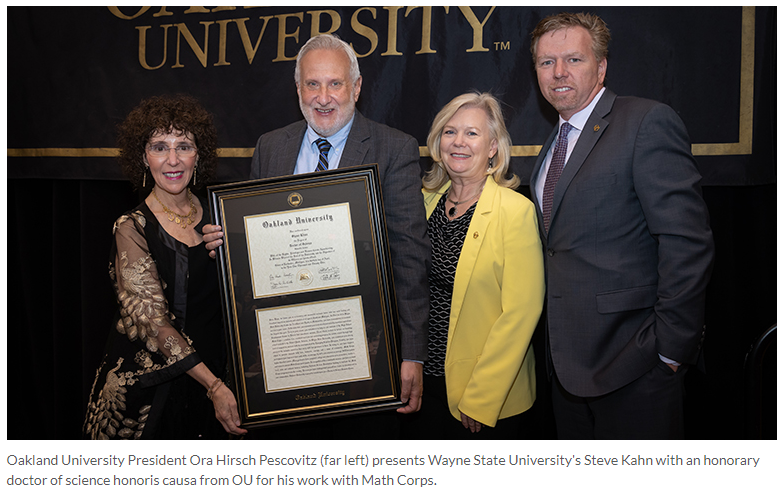 Congratulations to our very own Professor Steven Kahn for receiving an honorary doctorate from Oakland University during the 2022 April Commencement ceremony for his work with the Math Corps over 30 years. As is typical for Professor Kahn, he made sure to make a joke about now having become "a doctor squared" and then quickly pointing out that the award isn't solely his, "This needs to be seen — by our kids, supporters and important stakeholders — as an award for the kids in the Math Corps."
"It was important for the kids to understand that oftentimes, when a group of people or an organization does extraordinary things, it's the leader who is acknowledged," he continued, "but this was their award." For 30 years, our kids have made us proud, and this award is just another display of their greatness.
Read more about this award here.