This summer the Math Corps was highlighted as a preeminent example of an out-of-school summer learning program. After two years of Covid, students across the country are suffering from educational loss. Despite these challenges the Math Corps has continued to demonstrate it's ability to help students learn large amounts of mathematics in a short amount of time.
For this reason, the Math Corps was selected out of hundreds of programs across the country for a visit from Dr. Jill Biden, the First Lady of the United States, and Miguel Angel Cardona, the US Secretary of Education. Unfortunately a day before the visit, President Joe Biden had tested positive for Covid, and Dr. Jill Biden was exposed. The campus visit had to quickly be changed to a more socially distant friendly visit. Fortunately, some of our staff were still able to welcome and meet our distinguished visitors this summer.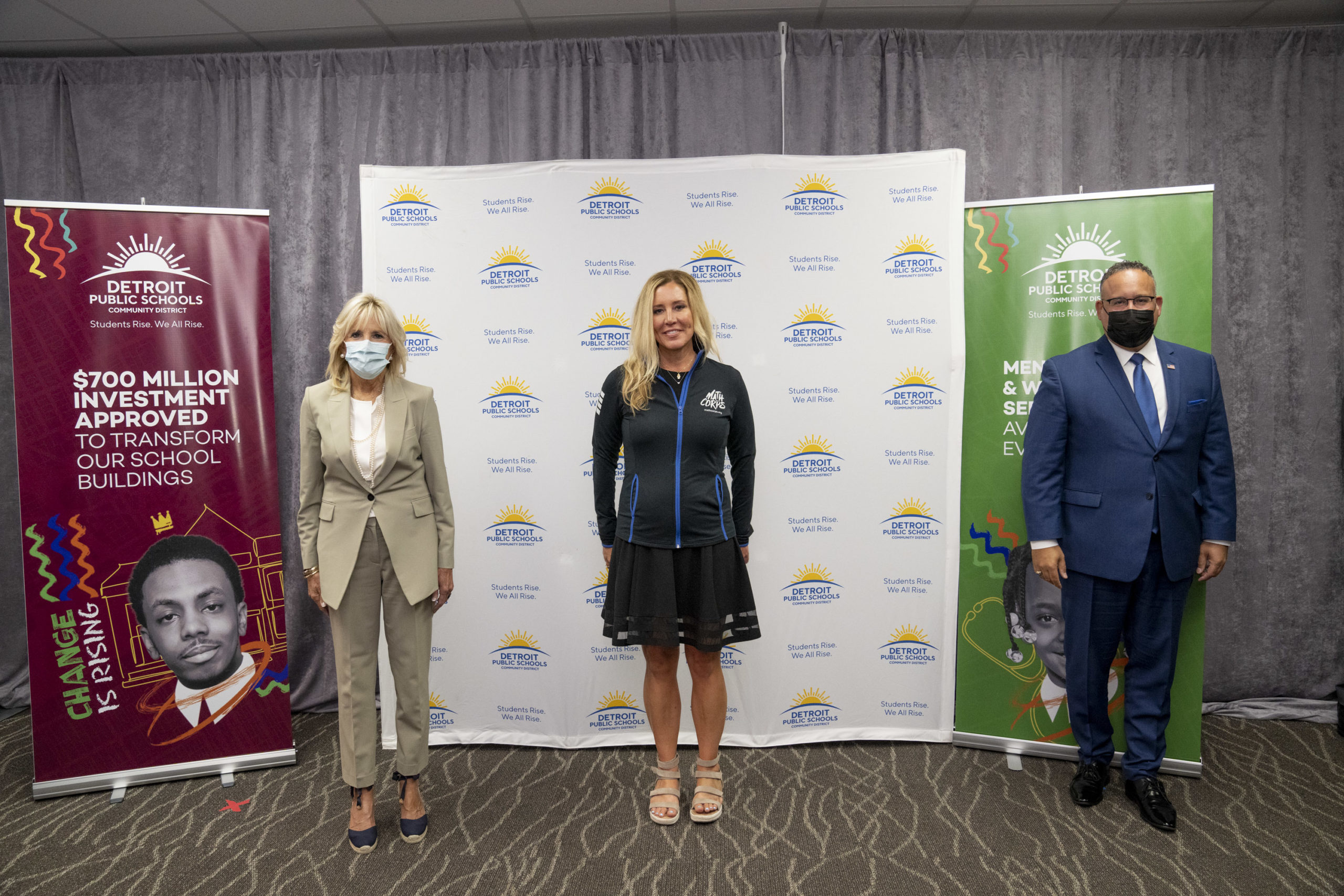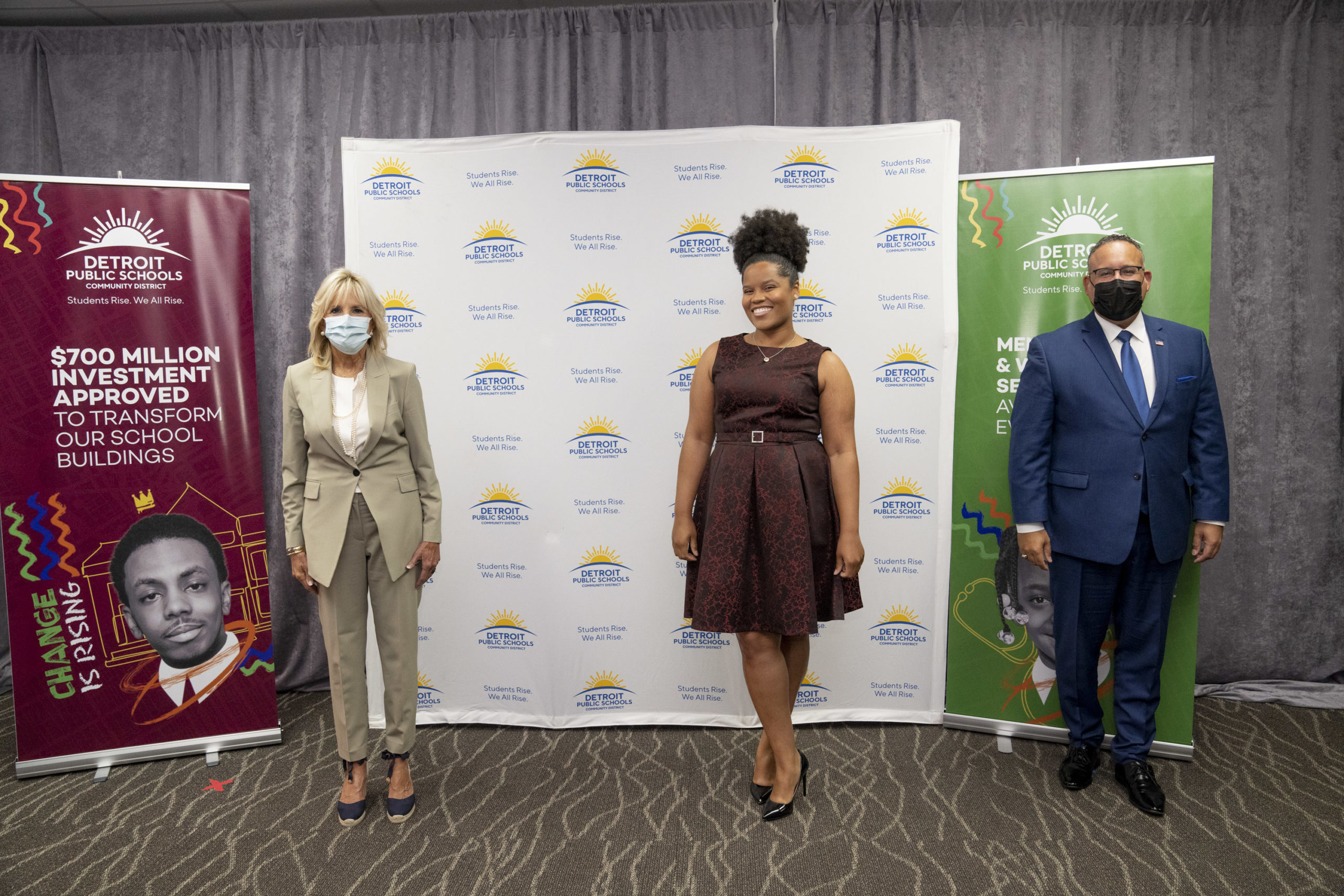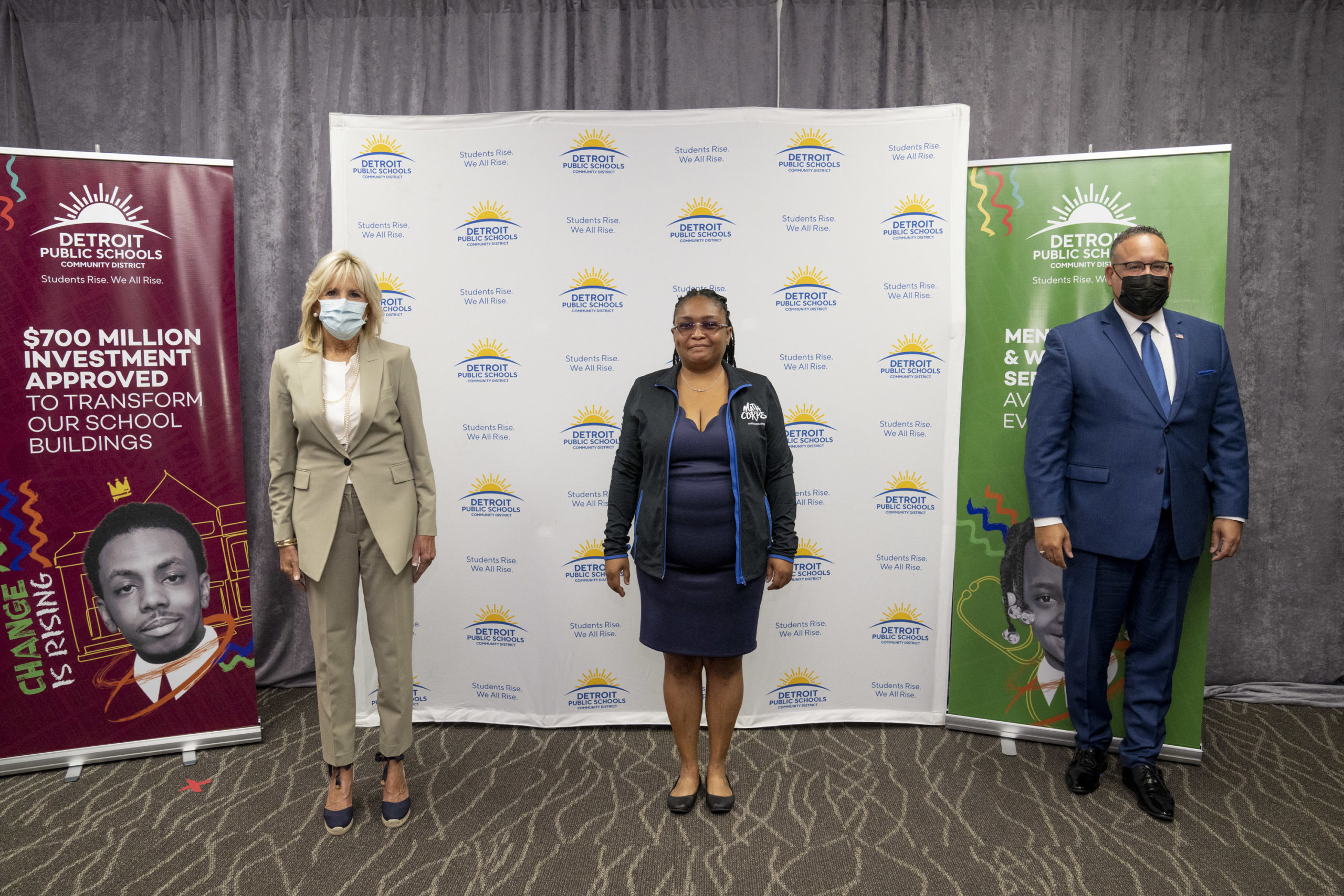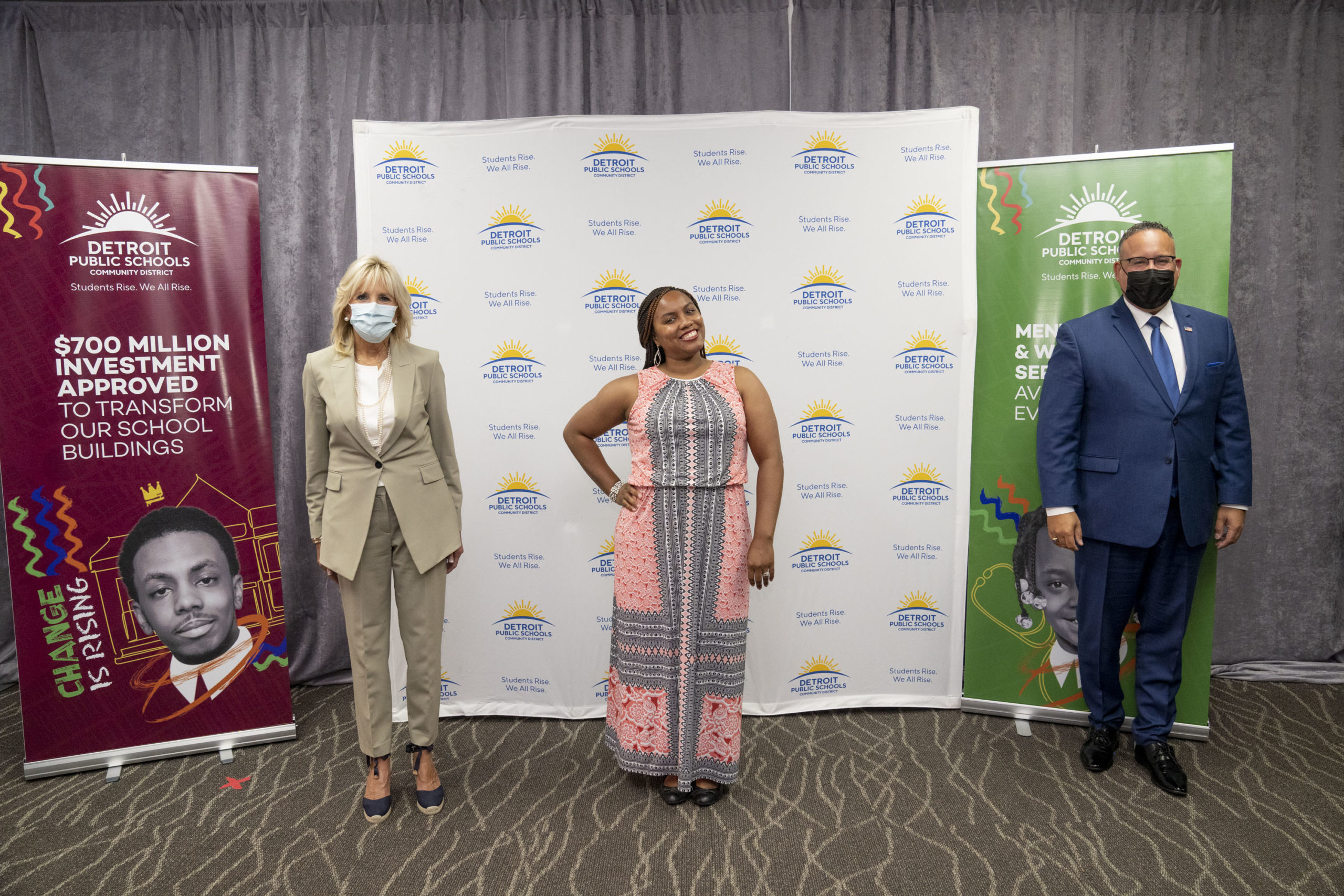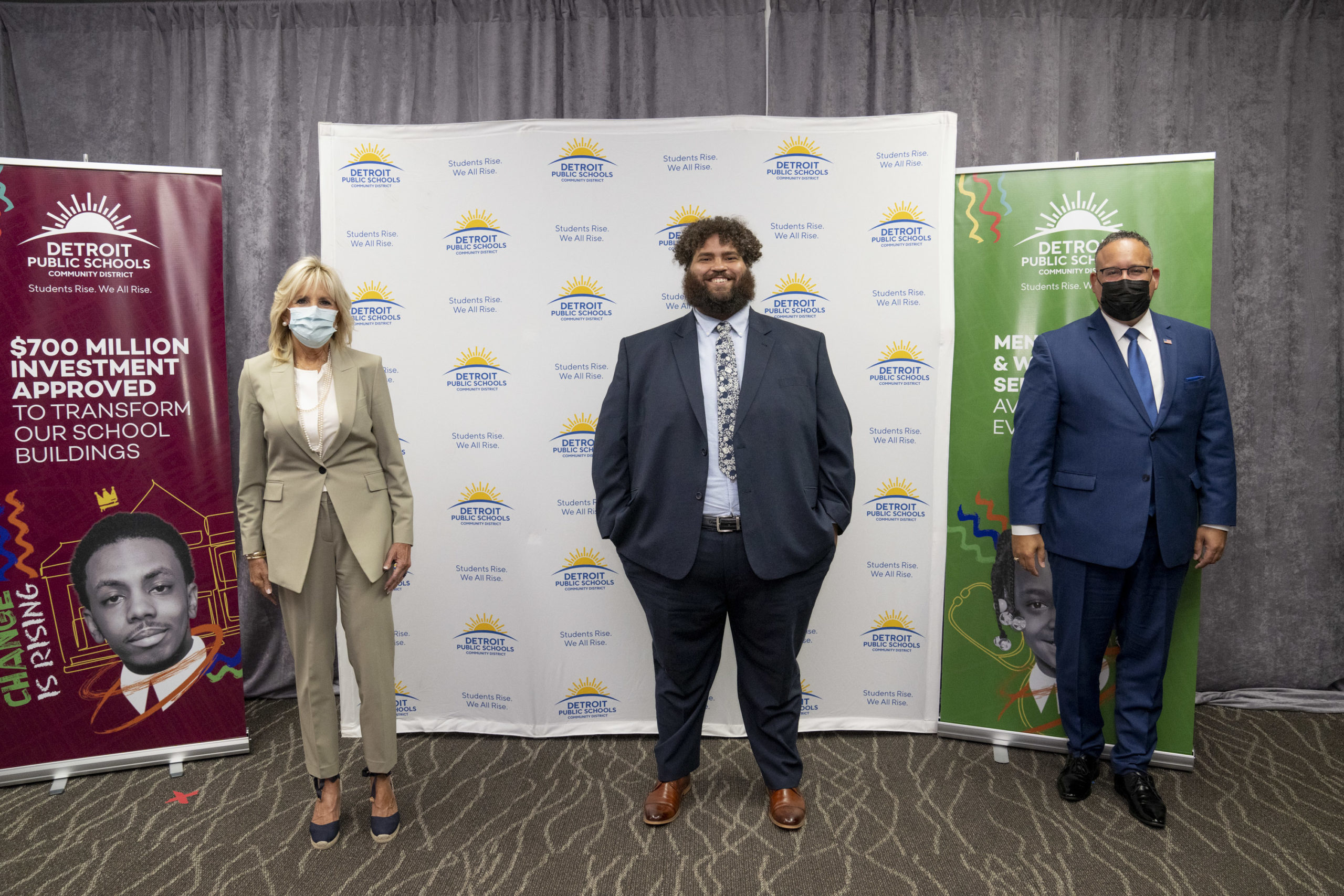 White House Photo Disclaimer:
Any attached photographs are provided by THE WHITE HOUSE as a courtesy and are for personal use only. These photographs may not be manipulated in any way and may not be published, disseminated or broadcast without the written permission of the White House Photo Office. Unless explicit permission is granted in writing, these photographs may not be used in any commercial or political materials, advertisements, emails, products, on personal or professional social media channels, or in promotions that in any way suggests approval or endorsement by The White House.